26K Rigid Hitch
The 26k fifth wheel RV trailer hitch with Holland Binkley head fits into standard slotted rails such as Reese, Valley, Draw-Tite, Husky, RBW, etc. The head that we use in all of our products is the best on the market in terms of weight rating and pin security. The 26K fifth wheel RV hitch is adjustable from 15" to 18". Compare this to the 22k Reese fifth wheel hitch for quality differences.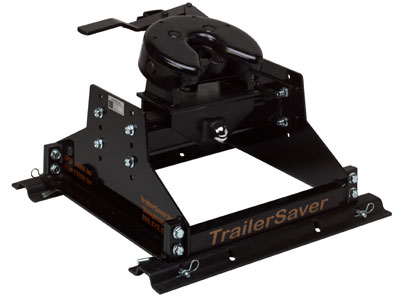 Knowing that everybody doesn't want an air ride hitch, we developed this trailer hitch. We like the Holland Binkley head and saw that no one else was making an adjustable height rigid RV hitch using this head. This model is focused on ? and 1 ton trucks such as the Dodge 2500 and 3500, Ford F250 and F350, and GMC/Chevy 2500 and 3500. It is also quite popular in the Ford F450 and F550 along with the Chevrolet 4500 and 5500.
The 26k model is $1295 + shipping
To contact us by email please click here.